Happy December everyone! We can finally start the countdown to Christmas, are you as excited as I am? I know I'm ready for the week long vacation, just to relax, eat, sleep, and get together with family and friends. I've been getting into the Christmas mood with some nail polish recently, so the first manicure I want to show you is with Ulta's Envy. This is a luscious dark forest green, with a little bit of shimmer. However, this is barely noticeable once it's on your nails. Nonetheless, this is a very nice and festive polish and I think forest green is a must have for this season.
Canadian readers, I'm sorry to say that this polish is exclusive to Ulta stores, which are only located in the US. So next time you're down there for vacation, be sure to check out their polish lines!
As for the formulation, it's a bit thick for my liking, and I have to make sure to clean up my cuticles afterwards because the brush isn't the best shape... But hey it's a nice color and affordable at that! Enough talk, here are the pics!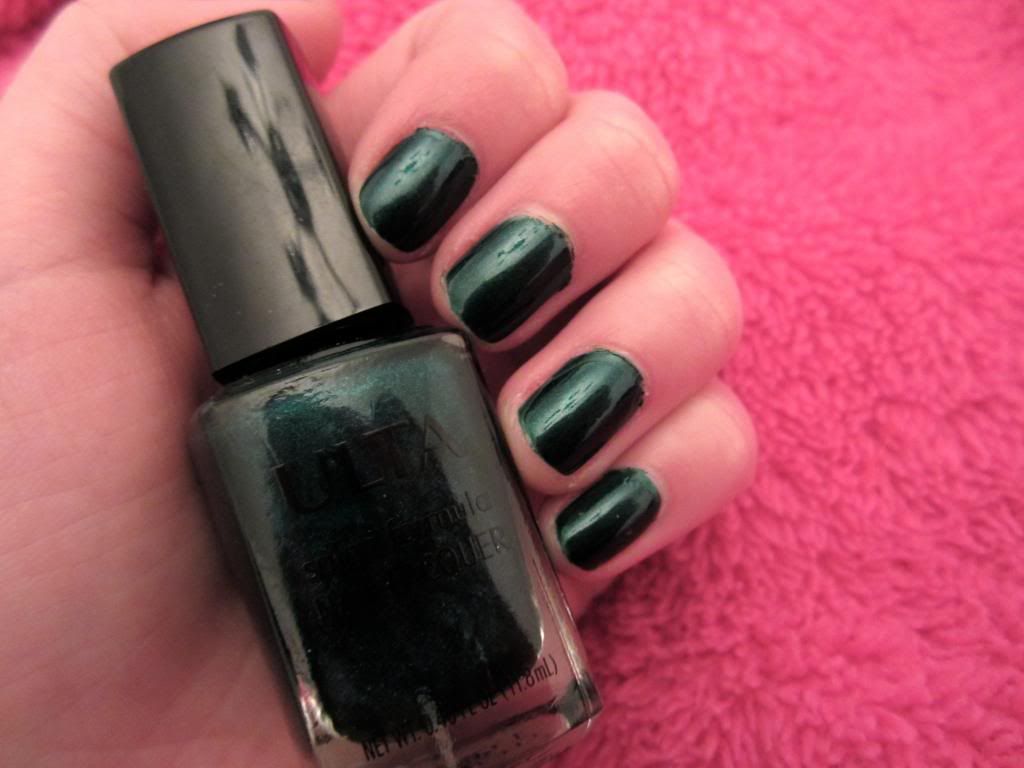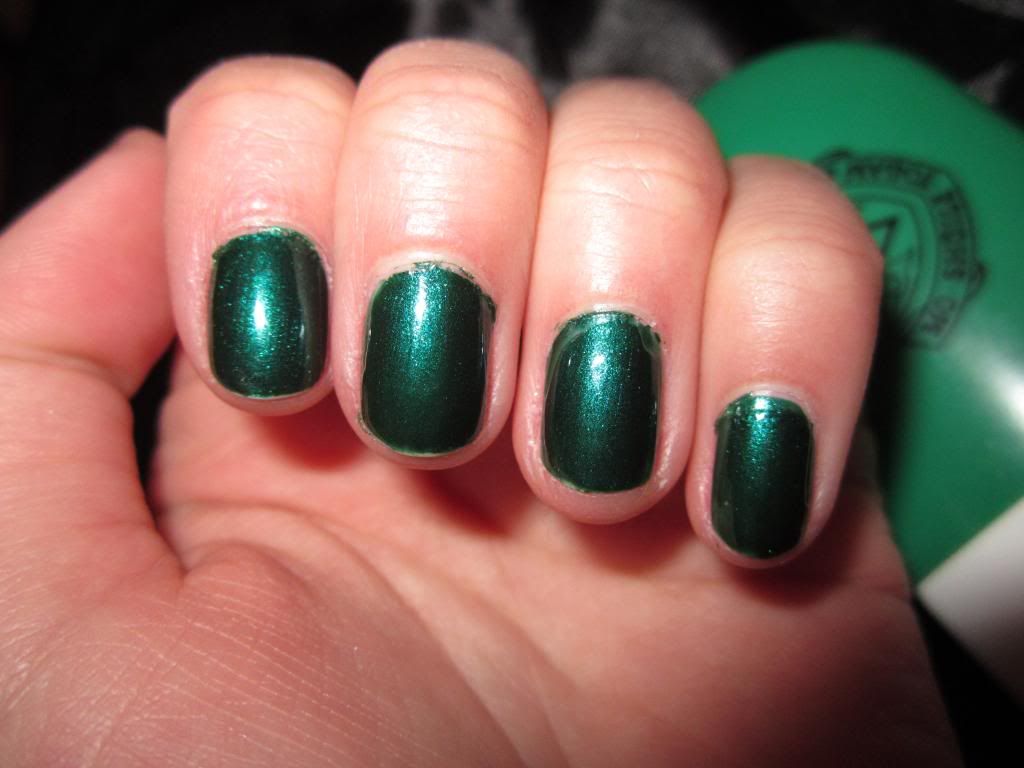 With flash you can see the shimmer/iridescence more clearly!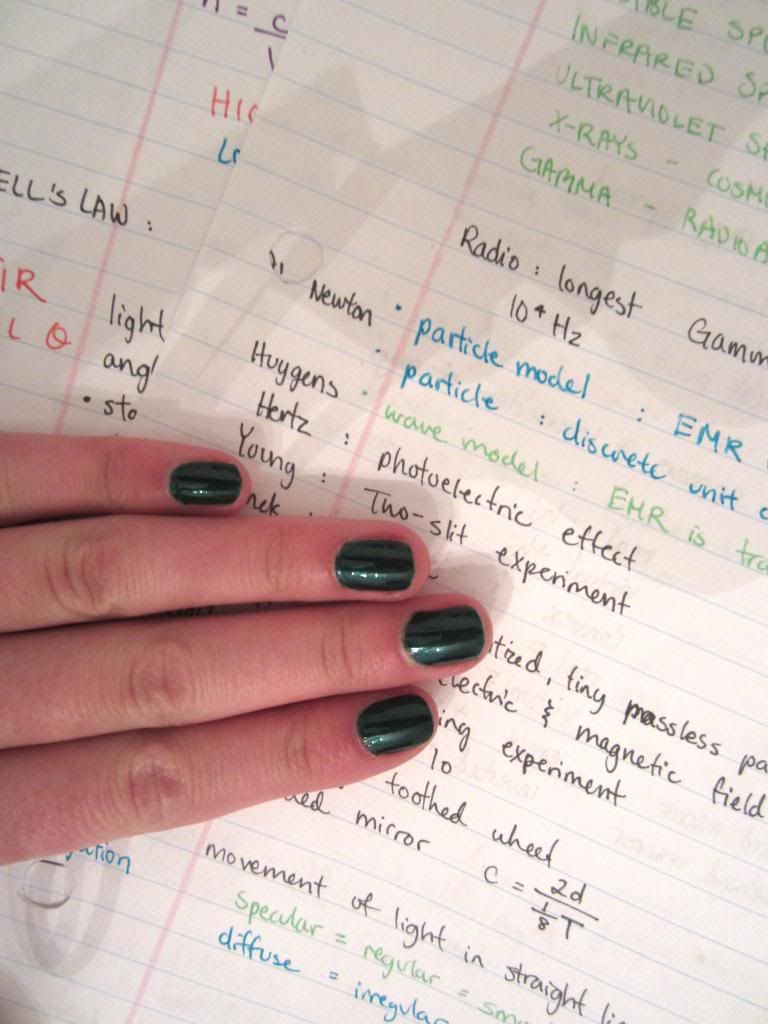 Lovely electromagnetic radiation notes!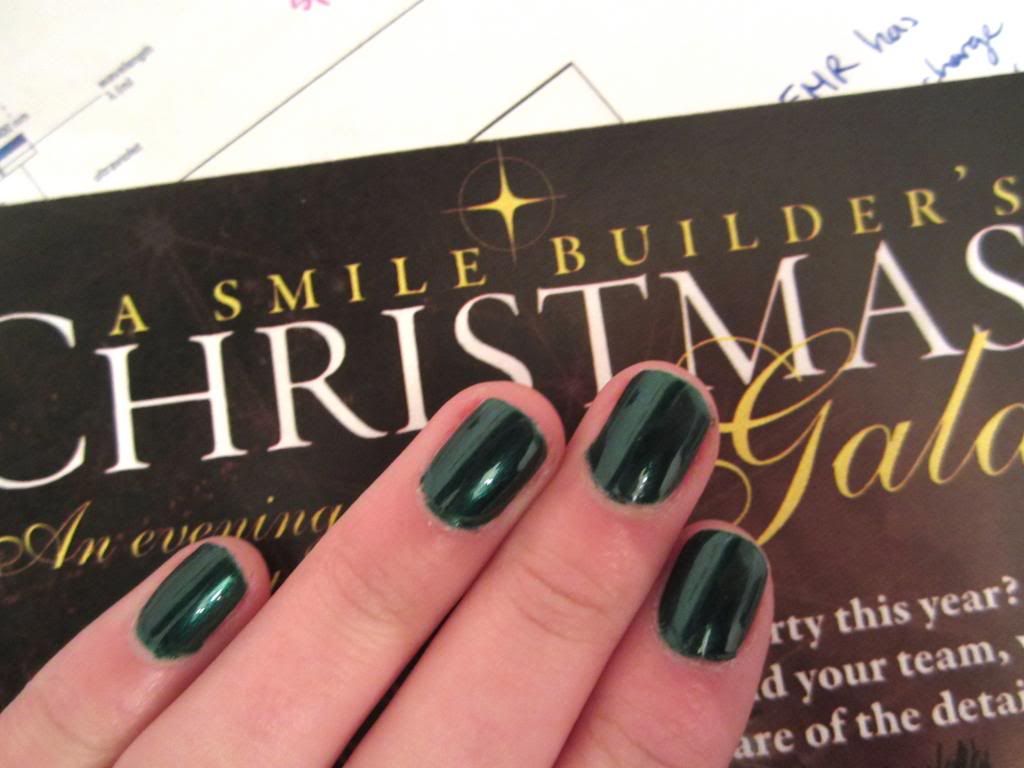 And a Christmas party invite :)
Hope this was a nice and simple start to the holiday season for you! What manicures/nail art are you planning on sporting for your special occasions?
Thanks for reading!
Mandy